In 2017 there are various national leadership elections, first for France by May 2017, for Kenya and Liberia in latter 2017, for Singapore in August 2017, for Germany by October 2017, for New Zealand by Nov. 2017, and for South Korea and Chile by December 2017.  Sometime in 2017 Mongolia will hold their presidential election as well.  https://en.wikipedia.org/wiki/List_of_elections_in_2017
……………………………………………………………………..
At winter solstice 2017 Saturn goes into Capricorn for several years and will be in parallel declination to Pluto for those several years.  This is profound.  At the same time the Sun–besides going conjunct to Saturn–aspects Venus, Mars, Jupiter and Uranus.  Therefore although the Saturn/Pluto influence will be continual and relentless, the moderating influences of 4 orbs coordinating with the Sun (at this key point of solstice) will certainly greatly temper the rugged, determined, organizational impact and subtleties of Saturn/Pluto.  Across North America winter solstice 2017 arrives in the morning, setting the tone for the following 26 months, astrologically speaking.                                                        cheers     -r, mt. shasta, ca
………………………………………………………………………..
Would you rather not know?
…………………………………………………………………………….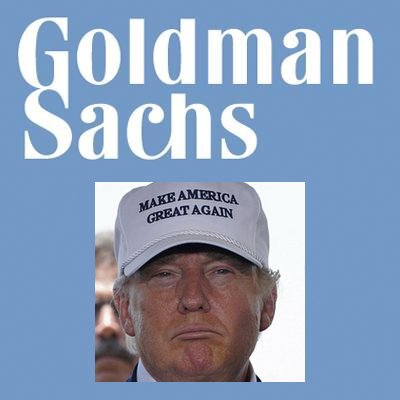 Donald Trump now has 
three
 Goldman Men in his stable.  First was his new Chief Strategist Steve Bannon. Next came Trump's nominee for Treasury, Steve Mnutchen.  And today, we find out that Trump has chosen Goldman Sachs president & COO Gary Cohn to be National Economic Council Director.
These aren't Mickey Mouse positions.  We're talking real power and influence here.
So, we learn just one month after the election that no matter who the winner turned out to be, Goldman Sachs and Wall Street were going to come out smelling like roses.